I FINALLY took pics of the Tat to send to Reptiles Magazine.
If I can get it in the mail, we would be golden.
I hope it has some type of mention in the publication, cause obviously I think my tat is pretty SWEEET.
Anyway, so... We have another clutch of eggs down from a friends female to a Mojave last night.
9 solid eggs!!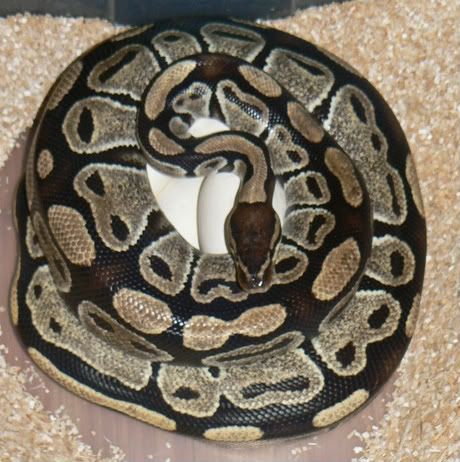 Not too shabby.
Did the watering last night, and realized that I really need to get down and dirty in there and organize. Too much stuff everywhere...
Last night we saw Wanted. Angelina Jolie is beautiful...
Tonight, Lewie, Jasmine, the Joel and I are going to see Batman!!
I'm looking forward to it.
OH!!!
And here is the male spider, just for kicks :)